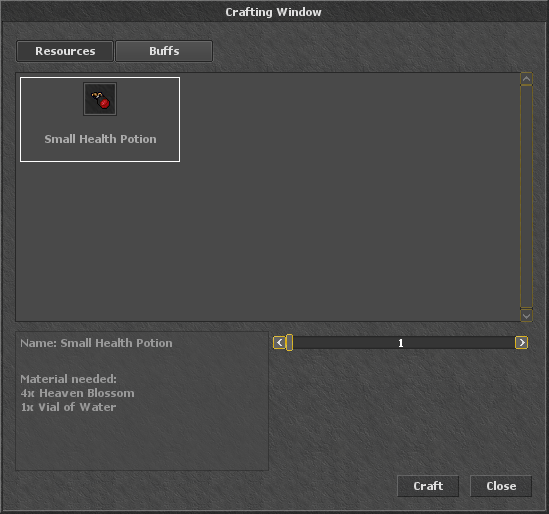 Crafting can be learned in any city.
Amount of items that can be crafted increase with skills, can be seen in your skills window.
Existing major professions are:

Armorcrafting
Weaponcrafting
Enchanting
Alchemy
Jewelcrafting

You can only know two major professions at any given time.
Unlearning a profession will remove all skills made in the profession.
All major professions require you to gather materials from minor professions.
Minor professions are:

Mining
Herbalism
Skinning

Minor professions require tools, mining pickaxe, shears, and skinning knife.
Everyone knows all three minor professions at all times by default.
More specific details for each major profession can be found HERE.


All crafted items have a chance to roll a rarity.